We Relocate Your Pet Worldwide
Petfly international pet relocation services will take all the work out of your hands with the greatest care and responsibility.
This is why we make your pet relocation seamless
We know Your Pet Is An Important Part Of Your Family
As an IPATA awarded and IATA accredited agent, Petfly is the most professional pet relocator in India and we work together with you to relocate your pet safely, anywhere in the world.
We will take the guessing work out of what can be a very complicated procedure of relocating your pet. Many years of experience and tens of thousands of happy pets and owners: join us and start shipping your pet with Petfly.
Petfly has relocated more than 20.000 pets worldwide
Petfly is the only pet relocation company in India that has an entrance inside Indira Ghandi International Airport.
Story of a happy Petfly customer
Two Cats Traveling to France
"I wanted to express my sincere gratitude to you and your whole team for your professionalism and your kindness. I highly recommend your services to anyone wishing to relocate with their pets. I was very anxious at the idea of making my two cats travel in the hold but your assistance at the airport and regular updates with photos until the plane took off was a huge relief for me. I think your company is one of the best in the world. Once again, thank you so much. I wish you all the best. Kind regards,"
Sandrine Leopold – France
Get in touch with us, tell us your wishes and tell us all about your loved pet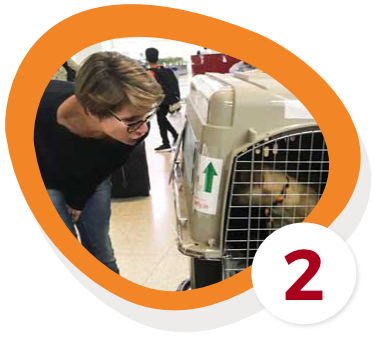 We tell you the relocation plan and we can start working for your pet and you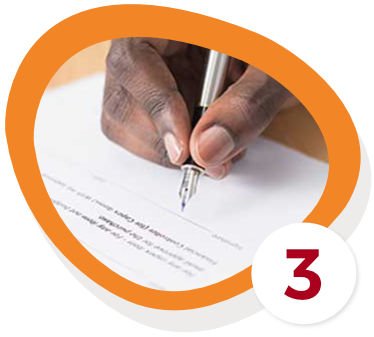 We'll start with all the paperwork and keep you informed all the way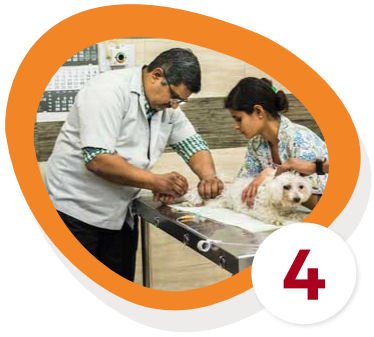 You visit a vet to receive all that is needed for your pet's journey
Home Pickup – Delivery to airport and airline check-in – We are with your pet all the way
Collection from the destination airport
Moving again?
We'll have all your documents In one place!
Story of a happy Petfly customer
Flying Our Dog To The Netherlands And Back To India
"Relocating our dog to The Netherlands and back to India with Petfly was an outstanding experience. The way Petfly handled all the paperwork and informing us about the whole relocation process gave us peace of mind. They love pets, you really feel and see that in everything. 
I mostly appreciated the Petfly team guided us inside the New Delhi airport. When returning to India, the Petfly people were already waiting for us at the gate; how awesome is that. And soon, we were reunited with our doggie. We want to recommend Petfly and its team whenever you want to relocate your loved pet to anywhere in the world and maybe back to India."
Charlotte Nijland – The Netherlands
Many Happy Pets and Parents
They started the procedure take my pug out of India. Very expensive, yes but so far, so good. Will give final update when it's done. Update: awesome job, very professional, the service is outstanding.
Алена Алимамедова
29. January, 2021.
I'd like to share my great experience with Petfly. 5 months back I left Delhi and at that time no airline accepted pets as an accompanied cargo. So I had to leave my boy mix-corgy Tim at Delhi. It was important for me that he would fly directly from Delhi to Moscow, so we had no other option as a charter flight. So it was initially not a regular situation. After several attempts we finally managed to get an acceptance to charter Delhi-Moscow in this January. It was really not easy, but PetFly did a great a job! They prepared all the vet and customs docs and managed all the process very professionally and with care - they updated me on every stage, sent photos and were very cooperative. Moreover at the airport during the custom clearance we were informed that there's a flight delay for 5 hours (!). And the team stayed without any hesitation with Tim, walked him, fed him and controlled the whole process, so that he would be comfortable. Such professionalism, attitude and responsibility! Lots of gratitude to Dr Chaudhary and all PetFly team. I am more than happy that we knocked their door!:))) Really can't thank them enough. Tim sends his best wishes from Moscow!:)
shalini Datta
28. January, 2021.
I would highly recommend the services of Petfly to everyone who is interested in relocating their pets as the company is very professional n has a lot of experience in this industry. I relocated my pet dog "Kiwi"from Delhi to Halifax recently. Special thanks to Ms.Sonia who made the whole process so easy n super quick that my dog was with me within a week.She shared all the details of the complete process n also connected me with the local pet relocation agency in Toronto and Halifax too.Petfly took very good care of the my Pet during the whole process of necessary formalities.Ms.Sonia also created a whatsapp group n kept sending me pics of kiwi during the complete process.I was much relieved to see that my pet was in safe hands.Also,their staff is very trained .kudos to the team 👍👍👍. Keep doing the good work of reuniting the pets with their pet parents. Lots of love💕💕
Ryan Massey
14. January, 2021.
I cannot express enough gratitude for the support and service provided by Petfly throughout the adoption process and travel to the UK with my rescue dog Layla, as well as another dog that accompanied me, Indi. Both are very happy in their new homes. I would highly recommend Petfly and their team of vets for pet relocation and adoption in India. First class from the beginning.
Louise Asquith
14. January, 2021.
I used Petfly to ship two dogs from Delhi, one to Sweden and another to the UK. Each time we were given great and reliable service and the dogs were well looked after right up until they were loaded into the aircraft. They may be a little expensive but I was happy to pay for their assistance instead of wading through lots of paperwork and preliminary trips to the airport. The staff are friendly and I would have no hesitation in recommending them to anyone thinking of using Petfly to ship their pet overseas.
Nihal Reddy
29. December, 2020.
Very professional and coordination between the team members is excellent, thanks alot for transporting Tito safely 😊.
Daniel Ben-Ezra
28. December, 2020.
Great support from Petfly with regards the relocation of our 3 cats from Delhi to Istanbul. Would highly recommend.
Rahil panu
27. December, 2020.
Nice and very supportive team at pet fly. Really high level of consultancy provided by the dr. Sk Chaudhary. His experience help in sending the pet to any country from india. I personally took the services for my pet for Canada travel and he guided well. Along with consulting work team handles very carefully for the regular treatment of pets.
Manali Arora
22. December, 2020.
Petfly helped me move my 2 furry babies Lucy(Labrador retriever) and Lily(Beagle), from Delhi to Zurich. I was anxious and so worried about both. Traveling with pets during the pandemic is tough. None of the airlines allowed pets as excess baggage, and in the same flight, I was supposed to travel in. We waited long enough but were left with no other option than the cargo. The cargo option was too expensive for us as we had 2 dogs, but it was worth it. Making them travel safely was more important than money. It took them around 48 hours to reach back to me in Switzerland. However, I am glad to say that my anxiety and worry were brought down by how I was getting continuous updates for my babies. I was informed of every step, like when they left for vet final check-up, left for the airport, when they were in the waiting area, fed, and walked around. I was even shared pictures of everything. More than 150 pictures were shared with me, so you can imagine how relieved I felt. They even helped me contact a cargo pick-up service in Zurich who helped reach my babies safely to Basel. From the very beginning, Petfly clearly laid down the process for me and helped me achieve all the milestones step by step. Mind you, the travel of pets from one country to another is not easy. It required a hell lot of effort, and I am glad I had the assistance of Petfly for it. I highly recommend the services of Petfly to all other pet parents. Thank you & Good luck Petfly !!
Already More Then 20.000 Pets Relocated World Wide