We Relocate Your Pet Worldwide
Petfly international pet relocation services will take all the work out of your hands with the greatest care and responsibility.
This is why we make your pet relocation seamless
We know Your Pet Is An Important Part Of Your Family
As an IPATA awarded and IATA accredited agent, Petfly is the most professional pet relocator in India and we work together with you to relocate your pet safely, anywhere in the world.
We will take the guessing work out of what can be a very complicated procedure of relocating your pet. Many years of experience and tens of thousands of happy pets and owners: join us and start shipping your pet with Petfly.
Petfly has relocated more than 20.000 pets worldwide
Petfly is the only pet relocation company in India that has an entrance inside Indira Ghandi International Airport.
Story of a happy Petfly customer
Two Cats Traveling to France
"I wanted to express my sincere gratitude to you and your whole team for your professionalism and your kindness. I highly recommend your services to anyone wishing to relocate with their pets. I was very anxious at the idea of making my two cats travel in the hold but your assistance at the airport and regular updates with photos until the plane took off was a huge relief for me. I think your company is one of the best in the world. Once again, thank you so much. I wish you all the best. Kind regards,"
Sandrine Leopold – France
Get in touch with us, tell us your wishes and tell us all about your loved pet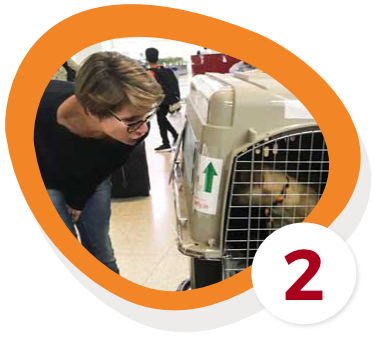 We tell you the relocation plan and we can start working for your pet and you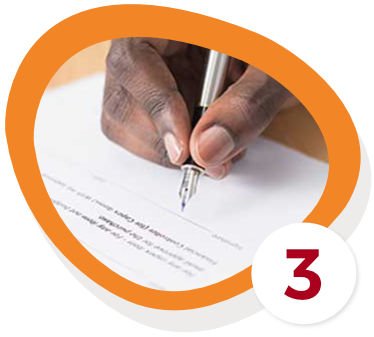 We'll start with all the paperwork and keep you informed all the way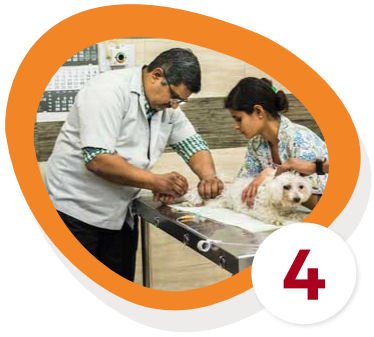 You visit a vet to receive all that is needed for your pet's journey
Home Pickup – Delivery to airport and airline check-in – We are with your pet all the way
Collection from the destination airport
Moving again?
We'll have all your documents In one place!
Story of a happy Petfly customer
Flying Our Dog To The Netherlands And Back To India
"Relocating our dog to The Netherlands and back to India with Petfly was an outstanding experience. The way Petfly handled all the paperwork and informing us about the whole relocation process gave us peace of mind. They love pets, you really feel and see that in everything. 
I mostly appreciated the Petfly team guided us inside the New Delhi airport. When returning to India, the Petfly people were already waiting for us at the gate; how awesome is that. And soon, we were reunited with our doggie. We want to recommend Petfly and its team whenever you want to relocate your loved pet to anywhere in the world and maybe back to India."
Charlotte Nijland – The Netherlands
Many Happy Pets and Parents
Andreas Swart
16. June, 2023.
If you want to fly your pet in or out of India use these people.
Anupam Kaushal
15. June, 2023.
OMG! These are best people in the business. The safety of one's pet for any pet parent is paramount! Pet Fly team gave us the confidence from the moment we arrived at the Delhi airport till our baby (Oreo) was loaded onto the aircraft and cargo door closed. Pictures shared every few minutes were so reassuring that we cannot put into words. Right from receiving us to weighing to check in to security to loading bay and loading, the Pet Fly team handled it extremely well and utmost professionalism & care. Hats off and kudos to this amazing team! Thanks to you our baby arrived at Montreal safely. We would recommend them whole heartedly to anyone relocating their pets! Immense gratitude folks for the noble job you're doing! Regards AK
Raghvinder singh
8. June, 2023.
Appreciated for all the support extended for reunion of our pet with us here in Canada. It was a hassle free process handled by truly professional team Great job 👍🙏
Manoj Tamang
17. May, 2023.
Jennifer Pacheco
28. April, 2023.
Mikhail Zverev
19. April, 2023.
I am absolutely happy with Petfly service. It was a challenging flight for my beloved cat Garfield with my wife from Saint Petersburg to Delhi. Very supportive and competent, they managed all documents process, then met my wife on arrival from the flight exit and accompanied all the way together with our cat, it was very helpful. Thanks to Sonia and all team members for highest level of service. Warmly recommended for any pet relocation!
Pratikshya Mishra
10. April, 2023.
Super glad of the support provided by the PetFly Team to relocate my cat, Reese from India to Dublin. The team guided me through each step of the process, walked me through best practices, things to keep in mind and were very hands on through the process. There were many delays on my end requiring the team to request for quotes from the airlines multiple times, and in the end we wanted a very short turnaround time for his flight which needed Petfly team to work under really short timelines and extra hours during holiday season. I was already relocated to Ireland and the team coordindated with my friends who were taking care of Reese in New Delhi to ensure that everything goes without a hitch. The boy reached Dublin safe and sound with all his papers intact and was processed to release as per Petfly's guidance with no hassle whatsoever. The team on ground in India kept me updated with his wellbeing through the whole process, till her boarded the plane. Really thankful for the service, attention to detail and care taken by Dr Sonia and her team over a span of >6 months to get Reese to Dublin. Thank you from all my heart.
Maitrey Modha
10. April, 2023.
I would to thank entire Perfly team for the best pet relocation experience from India to Canada. They are very well aware of entire process and will not misguide you. I would recommend to take airport assistance service too for pet parents flying with their pets incabin. Airport assistance was excellent Mr.Sandeep Paul helped us to get through Check-in, immigration, security check and upto the boarding Gate. If it weren't for him, We would have lots of difficulty in getting our pet dog upto aircraft.
Abhijit Chatterjee
2. April, 2023.
Very friendly services and entire team was very helpful. They were very thorough in the process.
Already More Then 20.000 Pets Relocated World Wide